This weekly post showcases the books that I have received in the mail over the week and also which books I will be reading over the coming week.
This week I received for Review: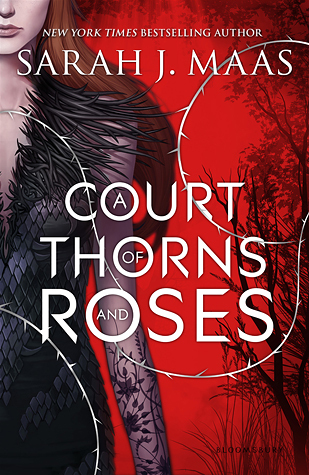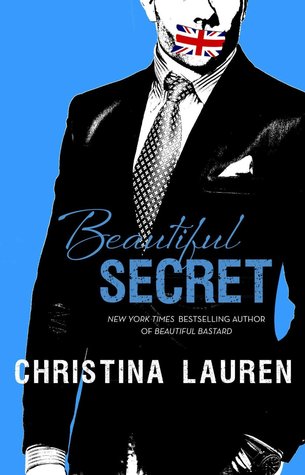 A Court of Thorns and Roses by Sarah J. Maas thanks to the lovely Sonia at Bloomsbury Australia.

Pandora Jones: Reckoning by Barry Jonsberg and Stay With Me by Maureen McCarthy thanks to Allen and Unwin.

Beautiful Secret by Christina Lauren thanks to the lovely team at Simon and Schuster Australia.
Thanks so much to amazing publishers for sending me these review books. I really can't wait to read them.
Here is where I will be posting the next books I will be reading so you will know what books will be coming up for review and also maybe give you a new book to add to your books to read list.
Simon vs the Homo Sapiens Agenda
Author: Becky Albertalli
Publisher: Penguin Teen Australia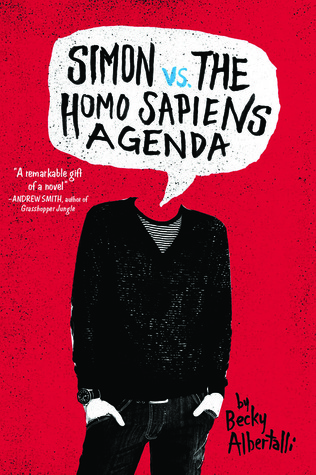 Sixteen-year-old and not-so-openly gay Simon Spier prefers to save his drama for the school musical. But when an email falls into the wrong hands, his secret is at risk of being thrust into the spotlight. Now Simon is actually being blackmailed: if he doesn't play wingman for class clown Martin, his sexual identity will become everyone's business. Worse, the privacy of Blue, the pen name of the boy he's been emailing, will be compromised.
With some messy dynamics emerging in his once tight-knit group of friends, and his email correspondence with Blue growing more flirtatious every day, Simon's junior year has suddenly gotten all kinds of complicated. Now, change-averse Simon has to find a way to step out of his comfort zone before he's pushed out—without alienating his friends, compromising himself, or fumbling a shot at happiness with the most confusing, adorable guy he's never met.
Publisher: Simon and Schuster Australia
Auburn Reed has her entire life mapped out. Her goals are in sight and there's no room for mistakes. But when she walks into a Dallas art studio in search of a job, she doesn't expect to find a deep attraction to the enigmatic artist who works there, Owen Gentry.
For once, Auburn takes a risk and puts her heart in control, only to discover Owen is keeping major secrets from coming out. The magnitude of his past threatens to destroy everything important to Auburn, and the only way to get her life back on track is to cut Owen out of it.
The last thing Owen wants is to lose Auburn, but he can't seem to convince her that truth is sometimes as subjective as art. All he would have to do to save their relationship is confess. But in this case, the confession could be much more destructive than the actual sin…
Author: Thalia Kalkipsakis
Publisher: Hardie Grant Egmont
It already lies dormant within you: the ability to move within time.
In 2084, three teenagers discover the secret to time travel. At first their jumps cover only a few seconds, but soon they master the technique and combat their fear of jumping into the unknown.
It's dangerous. It's illegal. And it's utterly worth it for the full-body bliss of each return.
As their ability to time jump grows into days and weeks, the group begins to push beyond their limits, with terrifying consequences. Could they travel as far as ten years, to escape the authorities? They are desperate enough to find out.
But before they jump they must be sure, because it only works in one direction.
Once you trip forwards, there's no coming back.
The Beloved
Publisher: Hot Key Books
Escape from a bullying mother takes one young woman to an even more dangerous place.
Alice Angel has known only a life of rules, restriction and punishments as she strays from the rigid path of Victorian proprietary that her mother has set out for her. A constant disappointment to all but her doting father, she longs for the day that she might break free from the stifling atmosphere of her mother's rule.
After a chance encounter with a charming stranger, and a final incident with her family that sees her condemned to the madhouse, Alice sees her opportunity to run and grasps it with both hands. She escapes to join the Agapemonites in their Abode of Love, where ex-Reverend Henry Prince rules his isolated colony of women as their Beloved. Prince ignites a passion in Alice that she never knew existed, and she dares to think she might be free at last.
But as Alice becomes more deeply drawn into the life of Prince's strange religious sect, secrets are revealed that seem to hint at a darker nature lurking behind the man's charm. Instead of freedom, is Alice in fact more trapped, alone and in danger than ever before?
I haven't posted reviews in awhile because it has been school holidays here and I wanted to spend some time with just my kids. So here are the reviews that I will be posting within the next two weeks:
Until the End by Abbi Glines
Fool Me Twice by Mandy Hubbard
Under my Skin by James Dawson
Last Call by Alice Clayton
The Age of Miracles by Karen Thompson Walker
We all looked up by Tommy Wallach