Top Ten Tuesday is an original feature/weekly meme created at The Broke and the Bookish. Each week, a new topic is put into place and bloggers share their top ten accordingly.
Top 10 most anticipated debut novels for 2015
Vendetta
By Catherine Doyle
When it comes to revenge, love is a dangerous complication.With a fierce rivalry raging between two warring families, falling in love is the deadliest thing Sophie could do. An epic debut set outside modern-day Chicago.
When five brothers move into the abandoned mansion in her neighbourhood, Sophie Gracewell's life changes forever. Irresistibly drawn to bad boy Nicoli, Sophie finds herself falling into a criminal underworld governed by powerful families. As the boys' dark secrets begin to come to light, Sophie is confronted with stinging truths about her own family, too. She must choose between two warring dynasties - the one she was born into, and the one she is falling in love with. When she does, blood will spill and hearts will break.
Last Year's mistake
By Gina Ciocca
Kelsey and David became best friends the summer before freshman year and were inseparable ever after. Until the night a misunderstanding turned Kelsey into the school joke, and everything around her crumbled—including her friendship with David. So when Kelsey's parents decided to move away, she couldn't wait to start over and leave the past behind. Except, David wasn't ready to let her go...
After:
Now it's senior year and Kelsey has a new group of friends, genuine popularity, and a hot boyfriend. Her life is perfect. That is, until David's family moves to town and he shakes up everything. Soon old feelings bubble to the surface and threaten to destroy Kelsey's second chance at happiness. The more time she spends with David, the more she realizes she never truly let him go. And maybe she never wants to.
Told in alternating sections, LAST YEAR'S MISTAKE is a charming and romantic debut about loving, leaving, and letting go.
The way we bared our souls
By Willa Strayhorn
If you could trade your biggest burden for someone else's, would you do it?
Five teenagers sit around a bonfire in the middle of the New Mexico desert. They don't know it yet, but they are about to make the biggest sacrifice of their lives.
Lo
has a family history of MS, and is starting to come down with all the symptoms.
Thomas
, a former child soldier from Liberia, is plagued by traumatic memories of his war-torn past.
Kaya
would do anything to feel physical pain, but a rare condition called CIP keeps her numb.
Ellen
can't remember who she was before she started doing drugs.
Kit
lost his girlfriend in a car accident and now he just can't shake his newfound fear of death.
When they trade totems as a symbol of shedding and adopting one another's sorrows, they think it's only an exercise.
But in the morning, they wake to find their burdens gone…and replaced with someone else's.
As the reality of the ritual unfolds, this unlikely group of five embarks on a week of beautiful, terrifying experiences that all culminate in one perfect truth: In the end, your soul is stronger than your burdens.
Tiny Pretty things
By Sona Charaipotra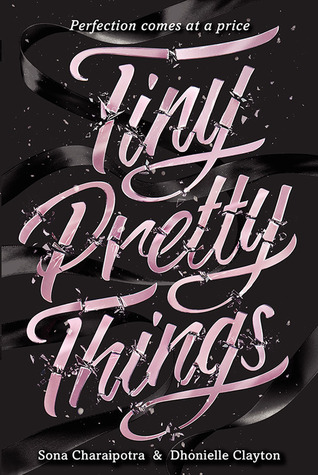 Black Swan
meets Pretty Little Liars in this soapy, drama-packed novel featuring diverse characters who will do anything to be the prima at their elite ballet school.
Gigi, Bette, and June, three top students at an exclusive Manhattan ballet school, have seen their fair share of drama. Free-spirited new girl Gigi just wants to dance—but the very act might kill her. Privileged New Yorker Bette's desire to escape the shadow of her ballet star sister brings out a dangerous edge in her. And perfectionist June needs to land a lead role this year or her controlling mother will put an end to her dancing dreams forever. When every dancer is both friend and foe, the girls will sacrifice, manipulate, and backstab to be the best of the best.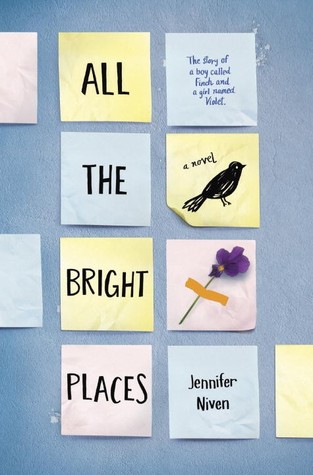 All the bright places
By Jennifer Niven
Theodore Finch
is fascinated by death, and he constantly thinks of ways he might kill himself. But each time, something good, no matter how small, stops him.
Violet Markey
lives for the future, counting the days until graduation, when she can escape her Indiana town and her aching grief in the wake of her sister's recent death.
When Finch and Violet meet on the ledge of the bell tower at school, it's unclear who saves whom. And when they pair up on a project to discover the "natural wonders" of their state, both Finch and Violet make more important discoveries: It's only with Violet that Finch can be himself—a weird, funny, live-out-loud guy who's not such a freak after all. And it's only with Finch that Violet can forget to count away the days and start living them. But as Violet's world grows, Finch's begins to shrink.
This is an intense, gripping novel perfect for fans of Jay Asher, Rainbow Rowell, John Green, Gayle Forman, and Jenny Downham from a talented new voice in YA, Jennifer Niven.
Kate Quinn's mom died last year, leaving Kate parentless and reeling. So when the unexpected shows up in her living room, Kate must confront another reality she never thought possible—or thought of at all. Kate does have a father. He's a powerful politician. And he's running for U.S. President. Suddenly, Kate's moving in with a family she never knew she had, joining a campaign in support of a man she hardly knows, and falling for a rebellious boy who may not have the purest motives. This is Kate's new life. But who is Kate? When what she truly believes flies in the face of the campaign's talking points, she must decide. Does she turn to the family she barely knows, the boy she knows but doesn't necessarily trust, or face a third, even scarier option?
Set against a backdrop of politics, family, and first love, this is a story of personal responsibility, complicated romance, and trying to discover who you are even as everyone tells you who you should be.
After her best friend orchestrates the lie that destroys her reputation, Taylor wants more than anything to disappear from her life. But when an accident turns this unspoken wish into reality, instead of an angel-filled afterlife, Taylor must climb a seemingly endless staircase into the sky.

Instead of going up, the journey plunges her into the past. As she unravels the mystery behind her friend's betrayal, she must face the truth about life and find the strength to forgive the unforgivable -- unless the staircase breaks her first.
Love in the no-fly zone…
Distraught over the loss of her brother in a fighter jet accident, Tinklee Pinkerton decides to follow in his footsteps and prove the tragedy wasn't his fault. But when she's chosen as the first woman to fly the Air Force's F-35, her plan for a life that revolves around work is thrown off course by a handsome, mysterious stranger…
Thanks to Locke's seductive British accent, sweet nature, and one too many beers, Tink is soon inspired to throw caution to the wind and herself into his arms. She thinks maybe love can heal after all—until she discovers Locke is her superior officer. Tink has no problem risking her life in the air, but with everything on the line, is she brave enough to risk her heart on the ground?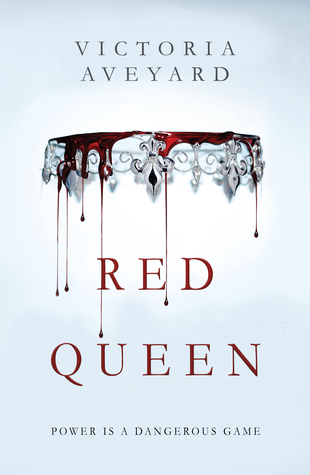 Red Queen
The poverty stricken Reds are commoners, living under the rule of the Silvers, elite warriors with god-like powers.
To Mare Barrow, a 17-year-old Red girl from The Stilts, it looks like nothing will ever change.
Mare finds herself working in the Silver Palace, at the centre of
those she hates the most. She quickly discovers that, despite her red blood, she possesses a deadly power of her own. One that threatens to destroy Silver control.
But power is a dangerous game. And in this world divided by blood, who will win?
A wicked thing
Rhiannon Thomas's dazzling debut novel is a spellbinding reimagining of
Sleeping Beauty
and what happens after happily ever after.
One hundred years after falling asleep, Princess Aurora wakes up to the kiss of a handsome prince and a broken kingdom that has been dreaming of her return. All the books say that she should be living happily ever after. But as Aurora understands all too well, the truth is nothing like the fairy tale.
Her family is long dead. Her "true love" is a kind stranger. And her whole life has been planned out by political foes while she slept.
As Aurora struggles to make sense of her new world, she begins to fear that the curse has left its mark on her, a fiery and dangerous thing that might be as wicked as the witch who once ensnared her. With her wedding day drawing near, Aurora must make the ultimate decision on how to save her kingdom: marry the prince or run.
Rhiannon Thomas weaves together vivid scenes of action, romance, and gorgeous gowns to reveal a richly imagined world … and

Sleeping Beauty as she's never been seen before.