Fairest
The Lunar Chronicles: Levana's story
Author:
Marissa Meyer
Publisher:
Pan Macmillan Australia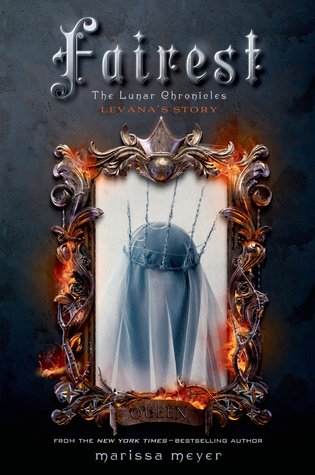 In this stunning prequel to Winter in the bestselling Lunar Chronicles, Queen Levana's story is finally told.
Mirror, Mirror on the wall,
Who is the fairest of them all?
Fans of the Lunar Chronicles know Queen Levana as a ruler who uses her 'glamour' to gain power. But long before she crossed paths with Cinder, Scarlet and Cress, Levana lived a very different story- a story that has never been told until now.
My Review
Thoughts on the Book: Fairest tells the story of the lengths that Levana went to to become queen and shows exactly how much of a villain she is. It has been a very long time since I read Cinder for review and I can't really remember much about it, so when I received a copy of Fairest in the mail I was intrigued to read it and try and jog my memory about what happened. Upon reading it I remembered slight things that may or may not have happened in the book so I think I will defiantly have to go back and re-read Cinder and maybe also delve into the rest of the series. If you haven't read the series though this is a great little starter for you to try to see if you do like the series.
Favourite moment/quote: I think the below passage is the biggest defining moment that Levana has.
"Levana's heart throbbed. "It's been almost ten years."
"I know."
"And now? Are you still waiting for it to be over?"
His expression softened. The anger was gone, replaced with something infuriatingly kind, though his words were heartbreakingly cruel. "Are you still waiting for me to fall in love with you?"
Rating: 3/5