One More Chance
Author:
Abbi Glines
Publisher:
Simon and Schuster Australia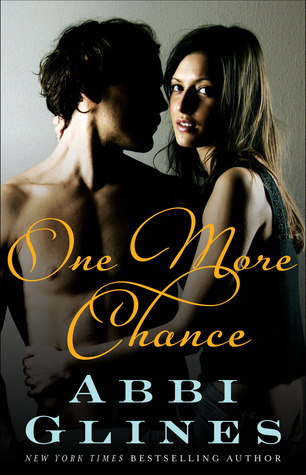 She was it. His only.
Then he made the mistake of letting her go.
After fighting his way into Harlow Manning's heart- and revealing a side of himself no one had ever seen before- Grant Carter destroyed his own heart by giving into his greatest fears and doubts. Months later, he's stuck by giving in to his greatest fears and doubts. Months later, he's stuck in a miserable routine. Work relentlessly. Beg his best friend, Rush, for news about Harlow. Avoid all other friends. Leave nightly voice mails for Harlow, pleading with her to come back to Rosemary Beach. Fall asleep alone. Repeat.
Miles away, on her brother's Texas ranch, Harlow can't bring herself to listen to Grant's voicemails. Though she wants to be with him, and knows he regrets having let her go, she doesn't know if she can trust him. When he discovered the truth behind her sheltered upbringing, it shattered their relationship, but the secret she carries now has far greater consequences. Can she risk giving Grant one more chance, or will the gamble ultimately destroy her?
My Review
Thoughts on the book: MAY CONTAIN SPOILERS
I have been really looking forward to this book so much and was so excited to get it in the mail. Of course One More Chance didn't let me down and also of course it left me wanting more of Abbi Glines writing.One More Chance basically takes off a month after Take a Chance, which I am so glad it did because even after a month we got to see just how miserable they both were without each other and then when they finally got their act together I let out the loudest cheer.
One More Chance is a fantastically written book that makes you feel so many emotions throughout the book and at times leaves you absolutely crushed due to a devastating event that affects everyone in their own ways and even brings some surprising people together for the first time. We really get to see exactly how much love Grant and Harlow have for not only themselves but also how much the other residents of Rosemary Beach have for the both of them. I also really love how we got to see all of our favourite characters from each book in all of the other subsequent books and this is no exception.
I absolutely loved how strong Harlow was when she found out that she was pregnant and that the baby could infact cause her to lose her life because of her illness. But she continued with the pregnancy against everyone's wishes and even wrote letters to her future child and also to Grant about things that would happen in the future and things about their past. As a mother I know what it's like to have a child growing inside you and the lengths that you would go to to protect that child. I think Abbi has written about this very well and all mothers will relate to it as I did.
I also really admired Grant and what he went through. I don't think that I could have handled everything as well as he did throughout both Take a Chance and One More Chance. It takes great strength to come out of the other side of what happened in this book and I really love him more because of it.


Favourite quote:
"You came into my life. You changed my world. You made me realize I'm capable of loving completely. You're my one. You're it. This is my epic love, and I can't lose that."

Rating: 5/5